Leading in Love was originally a program offered by a New Jersey nonprofit, From Jersey with Love. The program was created by Quadai Palmer in response to a void in resources for community leaders in the pre-Pandemic society. While hosting a luncheon for leaders, she realized there was a need in the community for a leadership focused program to offer leaders a safe place to share their needs and to find resources to meet them.
Quadai along with her co-founder, Curtis Moreland, spent years building the nonprofit without proper mentoring or even leadership development. From her experience and hearing the stories of other agencies, Quadai decided to create a program specifically for the leaders of communities. A resource for leaders to be able to get the training, mentoring and day-to-day assistance they may need to keep serving their communities. To date, Leading in Love has served over 50 agencies through mentoring, training and resource procurement over the last 5 years. They maintain 15 community partnerships and offer a plethora of resources.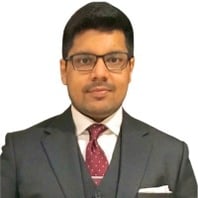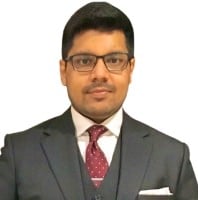 Qazi "Daniyal" Tariq
Director of Program Management
Ms. Betty, as she is called affectionately by our team, has professional experience as a healthcare administrator, working in healthcare for 25 years. She is passionate about building strong leaders especially ones that extend into the family unit. Ms. Betty has over 20 years of experience counseling and mentoring young mothers and entrepreneurs.
Betty Jones
Director of People Operations
Quadai is a leader in her own right. She has extensive training and development experience spanning her over 15 year career. She prides herself on prioritizing the development, empowerment of others. Over the years she has concentrated her efforts on program development, implementation and evaluation. In the last 5 years, Quadai has spent countless hours mentoring other industry leaders, educating leaders on mindfulness, self care, and succession planning.
Daniyal started working with our team in June 2022. He has over 10 years of experience as a practicing medical physician. He earned his Master's in Health Administration. He has both Green and Black belt Lean Six Sigma Certifications. He has worked to enhance his understanding of healthcare and wellness as it pertains to preventative care and holistic treatment. Through process improvement, Daniyal has spearheaded the formalization of Leading in Love as a nonprofit organization.
Quadai Palmer
Founder & President