"Our deepest fear is not that we are inadequate. Our deepest fear is that we are powerful beyond measure."
-Marianne Williamson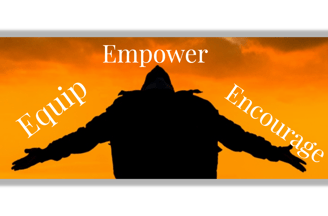 We promote stronger communities by equipping, empowering, and encouraging its leaders through meaningful access to professional and personal development.
Desiree A.
My first mentoring meeting, I was unsure. I never had a mentor. I didn't know what to expect. I never expected to have a mentor that would be as involved as Quadai and her team.
Although she mentored me directly, her team offered support when I needed it most. They helped me with research, networking, and providing supplemental learning tools. They were willing to work with my business budget. Their services are very affordable and they teach you how to ask for sponsorships.
Anthony G.
The Leading in Love team is phenomenal. Everyone takes an active role in ensuring we, the clients, are getting our needs met. There aren't any small jobs to this team.
Every opportunity is a learning opportunity.Leadership is more than just a title. It's exemplary, engaging and transformative. Their management team is all of this and more.
Dennis L.
I have had the pleasure of knowing Quadai Palmer for over four years. Quadai possesses many strengths; she is an effective leader.
She is an amazing community organizer. She is highly knowledgeable of the resources that are available to help folks in need and is passionate about providing strong advocacy and mentorship to our community-at-large. Quadai also has an incredible heart. I cannot speak more highly of her abilities.
Candy P.
I've worked with the Leading in Love team in a variety of facets. My most memorable interaction was when I served as their Training Advisor. This team was serious about learning with the intent to share their knowledge with others.
They are a dynamic team working together to fulfill the needs of their clients. Each team member offers diverse insight, covering the full scale of training, development, coaching and mentoring.
F. Alexander
I've worked with Quadai on many projects. She is very thorough and pays extra attention to details. Her ultimate goal is always providing the best experience possible.
Quadai is very knowledgeable of divers industries and has helped me with my construction business for years privately and professionally. I am excited about this new platform she is launching with her team.
Mindfulness, Leadership, & You
Subscribe to our Mindfulness Newsletter